Life Performance
Coaching
San Francisco | New York City
Life Performance
Coaching
San Francisco | New York City
"Embracing performance and play as catalysts
for new and more creative ways of living,
loving, healing and helping."
About
Life Performance Coaching is one of several centers in the U.S. that practice social therapeutics and performance activism in San Francisco, New York City and via videoconferencing.
Social therapeutics is an alternative and radically humanistic approach to human development and social change that relates to people of all ages and life circumstance as social performers and creators of their lives and indeed the world. It grew out of social therapy a non-diagnostic, development focused group psychotherapy that has been in its very practice a challenge to the medical model. Every week in therapy and coaching centers around the country and now the world via the magic of the internet, social therapists and coaches lead diverse groups of people in the intimate, creative, messy activity of building and creating groups where people can get help with the pain that comes from living in a deeply troubled world.
We are excited about the growth of a movement of people across the U.S. and globally who are embracing performance as a catalyst for new and more creative ways of living, loving, healing and helping.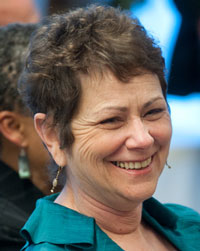 Director
Joyce Dattner is a life performance and executive coach based in New York City and San Francisco, where she directs Life Performance Coaching. She is the former director of the All Stars Project of the San Francisco Bay Area, and now sits on its national Board of Directors. A senior trainer, Joyce has traveled internationally to advance the East Side Institute for Group and Short Term Psychotherapy's performance-based approach to human development. In the early 1970s, she taught in the New York City public schools before joining Institute co-founder, Fred Newman, to develop social therapeutics.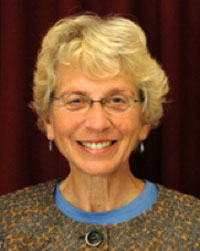 Coaches
Helen Abel, a social worker and therapist for more than 40 years, is now bringing her passion and skill for helping people transform painful ways of living their lives to her work as a life coach at Life Performance Coaching. She has been influenced by her training over the last decade in the practice and theory of improvisational theatre, and by her ongoing study of the work of Fred Newman and other postmodern approaches to human development and community building. Helen has come to believe that she can most effectively help people develop by helping them learn how to use their capacity to create, perform and play. As a life coach, Helen helps her clients access these skills as she leads them in creatively developing more effective and impactful conversations with their friends, family and colleagues.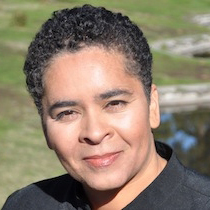 Dr. Raquell Holmes joins Life Performance Coaching staff to offer online life performance coaching for professionals in scientific and technical fields. Her goal is to create an environment in which everyone can get help with the emotional, performative, and strategic (philosophical and political) challenges of creating their careers. This includes, and is not limited to, pursuing graduate degrees, early career jobs or social innovations in the culture and practice of science research and education. 
"Social therapeutics," Holmes remarks, "the name says so much. It is a practice of talking with others that challenges our assumptions about how we have to work, what others are supposed to be doing, why our work environment is so stressful, to name a few."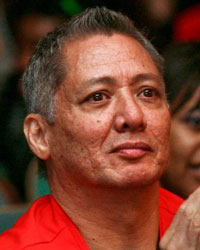 As a long time life coach, Randy Wilson is a skilled and effective leader of creating environments that are challenging and loving and that help clients become more creative choice makers. Having grown to meet many challenges in his life, including living with HIV for nearly 4 decades, he has come to believe that participating in building community focused on the development of all involved helps to reshape and redefine emotional and physical pain.
People respond in all sorts of ways to how they experience pain in their lives including using alcohol, drugs and/or sex to "medicate" themselves. Randy specializes in helping his clients recreate their relationship to that pain, both physical and emotional by helping them transform how they live their lives with others. Trained in Life Performance Coaching's performance-based approach to development, Randy believes that people from all walks of life can come together and learn how to use our human capacity to perform to create new and effective ways of relating to ourselves, our friends and to the world.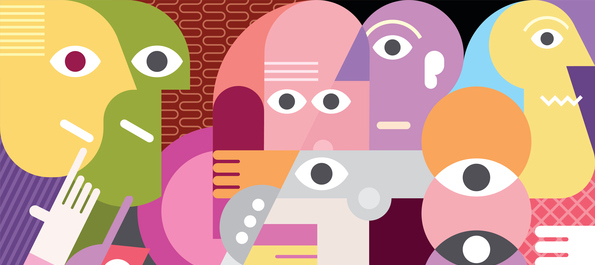 The Joy of Dementia
(You Gotta Be Kidding!)
Life Performance Coaching and Stagebridge, a community partner
present
A playful and philosophical exploration of how we can
create a new performance of dementia
with Mary Fridley and Susan Massad
Across the globe, practitioners and patients are working to use play, performance, the arts and improvisation to challenge the "tragedy narrative" of dementia and create approaches that support everyone, including those diagnosed, to develop and to live with/perform dementia in new and more positive ways. This experiential gathering is open to everyone – program staff, advocates, caregivers, people with dementia, and other family and community members – who are looking for new and more growthful ways to approach this issue.
The workshop will be introduced by Joyce Dattner, Director of Life Performance Coaching. We hope you will join us for a conversation and an opportunity to play and philosophize to promote development, inclusion, hope … and yes, JOY in even the most difficult of life situations.
Mary Fridley is pro-bono Director of Special Projects at the East Side Institute for Group and Short Term Psychotherapy in NYC. She works as a fundraising consultant with non-profits throughout NYC. She practiced social therapy for 12 years and continues to use the social therapeutic approach as an Institute faculty member. Mary created and leads a workshop series, "Laughing Matters", for seniors and others across the country. She is also a playwright and theater director.
Susan Massad recently retired from 51 years of practice and teaching in internal medicine. For the past 36 years, she has been a builder of the All Stars Project and the East Side Institute. In 2006, Susan launched the All Stars Projects' senior theater workshop, the New Timers, and as a staff member of the East Side Institute leads ongoing conversations on health, wellness, and growing older. She has recently written her first play, REMEMBER? REMEMBER!, that deals with aging and memory loss.
For more information contact Jill Battalen at jbattalen@lifeperformancecoaching.com; cell 347-228-0034.
Friday, May 18, 12:30 p.m. – 3:00 p.m.
Stagebridge, 2501 Harrison Street, Oakland
in the First Congregational Church of Oakland
Registration: $35; Students/retired/low income $25
REGISTRATION IS CLOSED
If you would like to be put on the waiting list,
please contact Jill Battalen at jbattalen@lifeperformancecoaching.com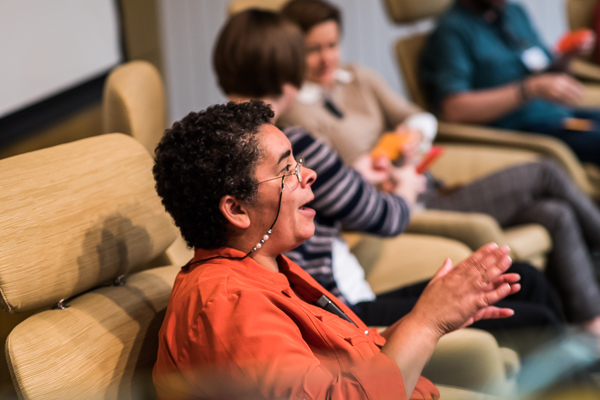 Developing as a creative leader: Let's Perform!
led by Dr. Raquell Holmes
This short term online life performance coaching group is for professionals in academic, scientific and technical fields who are making a serious commitment to growth.
We'll deal with a broad range of leadership development issues and career challenges with a particular focus on relationship building.
This online five week coaching group is led by Dr. Raquell Holmes. Her pioneering work invites and highlights people's ability to organize and create their lives in demanding, and often chaotic environments.
Locations
Mailing Address
3871 Piedmont Ave #320
Oakland CA 94611-5378
New York City Office
19 West 34th St #PH
New York NY