Life Performance
Coaching Center
We have expanded to the East Coast!
Life Performance
Coaching Center
We have expanded to the East Coast!
"Embracing performance as a catalyst for new
and more creative ways of living,
loving, healing and helping."
About
The Life Performance Coaching Center is pleased to announce that we have expanded to the East Coast! Our founder and director, Joyce Dattner, is now living in New York City, where she has opened a coaching practice in Brooklyn Heights. Joyce will continue to see Bay Area clients via videoconferencing and quarterly visits.
We are excited, not only about our growth, but the growth of a movement of people across the U.S. and globally who are embracing performance as a catalyst for new and more creative ways of living, loving, healing and helping.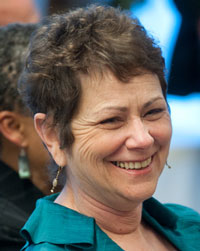 Director
Joyce Dattner is a life performance and executive coach based in New York City and San Francisco, where she directs the Life Performance Coaching Center. She is the former director of the All Stars Project of the San Francisco Bay Area, and now sits on its national Board of Directors. A senior trainer, Joyce has traveled internationally to advance the East Side Institute for Group and Short Term Psychotherapy's performance-based approach to human development. In the early 1970s, she taught in the New York City public schools before joining Institute co-founder, Fred Newman, to develop social therapeutics.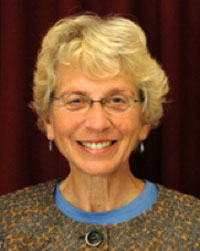 Coaches
Helen Abel, a social worker and therapist for more than 40 years, is now bringing her passion and skill for helping people transform painful ways of living their lives to her work as a life coach at the Life Performance Coaching Center. She has been influenced by her training over the last decade in the practice and theory of improvisational theatre, and by her ongoing study of the work of Fred Newman and other postmodern approaches to human development and community building. Helen has come to believe that she can most effectively help people develop by helping them learn how to use their capacity to create, perform and play. As a life coach, Helen helps her clients access these skills as she leads them in creatively developing more effective and impactful conversations with their friends, family and colleagues.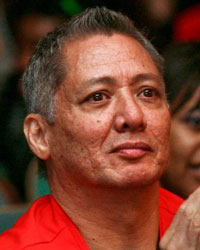 As a long time life coach, Randy Wilson is a skilled and effective leader of creating environments that are challenging and loving and that help clients become more creative choice makers. Having grown to meet many challenges in his life, including living with HIV for nearly 4 decades, he has come to believe that participating in building community focused on the development of all involved helps to reshape and redefine emotional and physical pain.
People respond in all sorts of ways to how they experience pain in their lives including using alcohol, drugs and/or sex to "medicate" themselves. Randy specializes in helping his clients recreate their relationship to that pain, both physical and emotional by helping them transform how they live their lives with others. Trained in the Life Performance Coaching Center's performance based approach to development, Randy believes that people from all walks of life can come together and learn how to use our human capacity to perform to create new and effective ways of relating to ourselves, our friends and to the world.

An Introduction to
Life Performance Coaching
Led by Helen Abel & Randy Wilson
Saturday, June 24, 2017
2pm – 3:30pm
You are invited to an introduction to life performance coaching which utilizes the discoveries of social therapeutics, a radically humanistic approach to human development and growth which has helped thousands of clients create new possibilities for themselves, their families and their communities.
Our positive group process helps adults, families and children create with others and in doing so, to grow emotionally.
See a short performance of a life performance coaching group and meet and chat with our staff and friends of the coaching center.
Enjoy great conversation and find out more about our upcoming classes and workshops, and coaching.
Hope to see you there!
This is a free event.
870 Market Street, Suite 557
San Francisco
Locations
San Francisco Office
870 Market Street, Suite 557
San Francisco CA 94102
New York City Office
26 Court Street, Suite 1009
Brooklyn NY 11242